URBAN-GALINDO
Do you like the look of this? Let us show you around
We know you'll like it!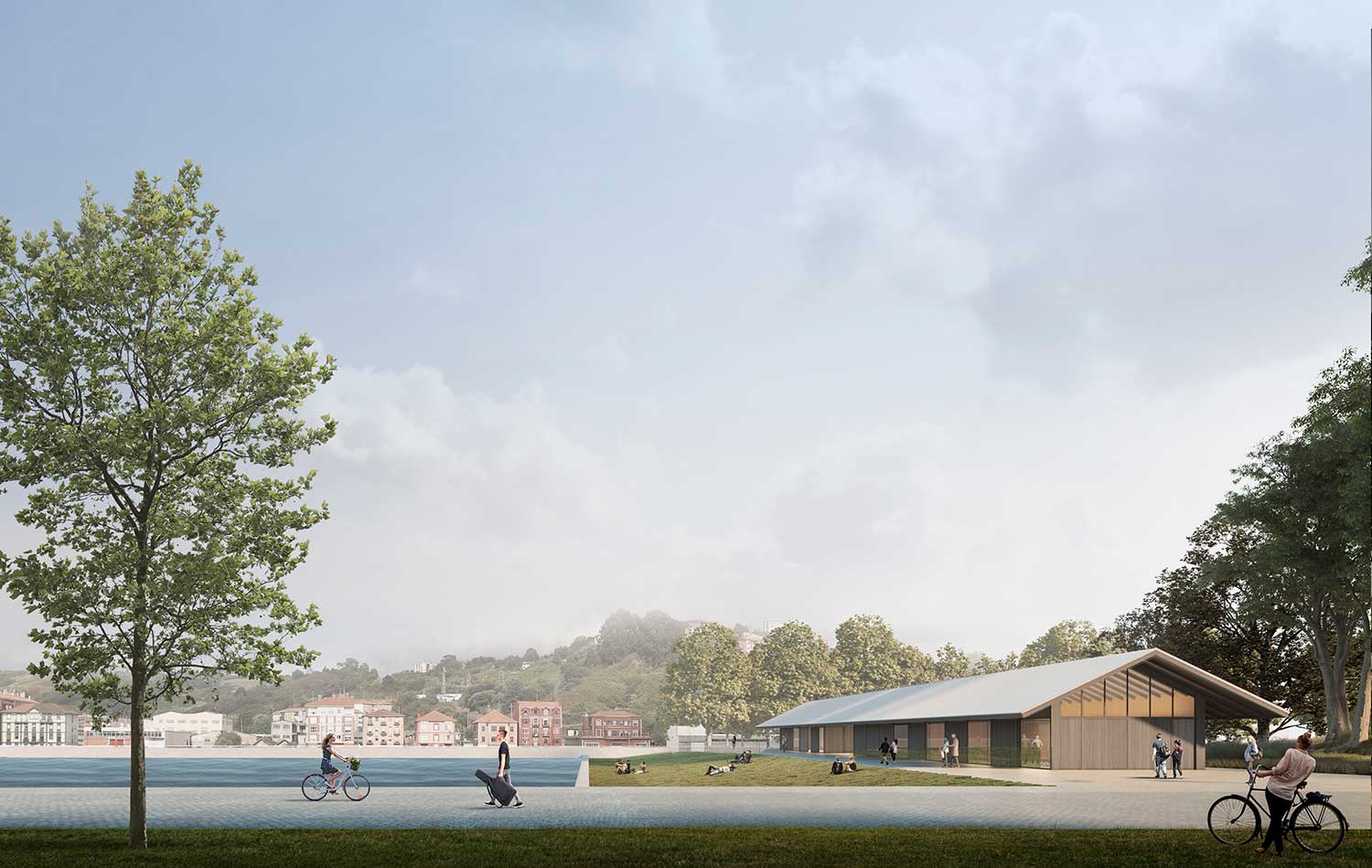 BILBAO Ría 2000 is proud to unveil its Nervion Riverside Park. This project opens Barakaldo up to the river.
A new space combining gardens, open-air activities, areas where you can walk or run, cycle or skate, with places to sit and take in the view, meadows and a grassy "green beach" for sunbathing, water sports and much more.
Break with tradition and step into a new space, designed for all the inhabitants of Barakaldo to enjoy and planned to be as sustainable and accessible as possible. This park was carefully conceived to be environmentally- and resource- friendly and low maintenance.
BILBAO Ría 2000.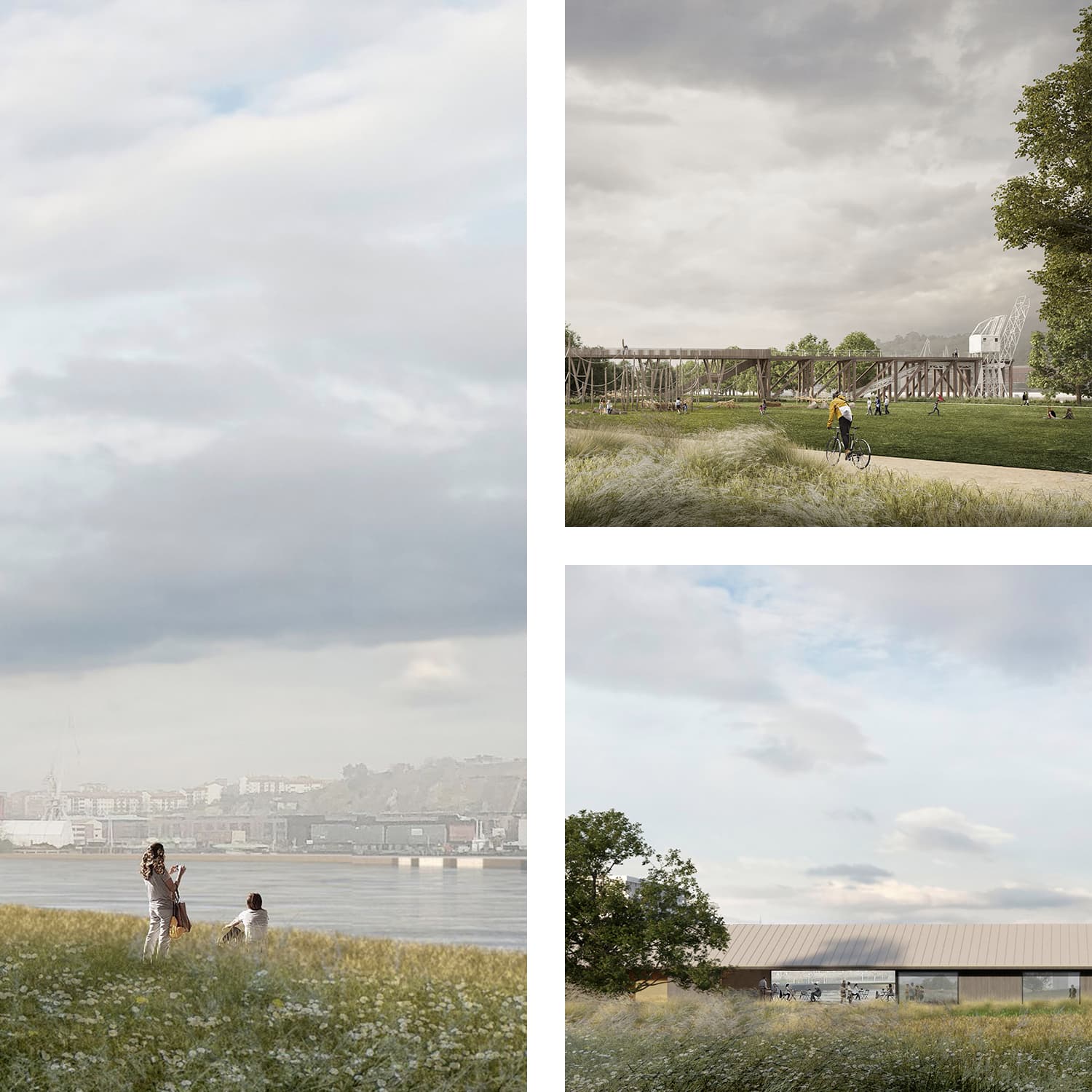 Panoramic terrace
Pedestrian walkway with views
Franco Belga dock
Landscaped slopes and woodland
Tiered seating
Promenade for open-air activities
Skatepark and parkour
Cycle-path
Footpath along the riverbank
Riverside footpath
Multi-purpose hall
Grassy area to enjoy the sunshine
Access to riverbank
Tiered seating and kayak store
Terraced path
Area pending detailed study
Initial draft – the final project may vary in some details.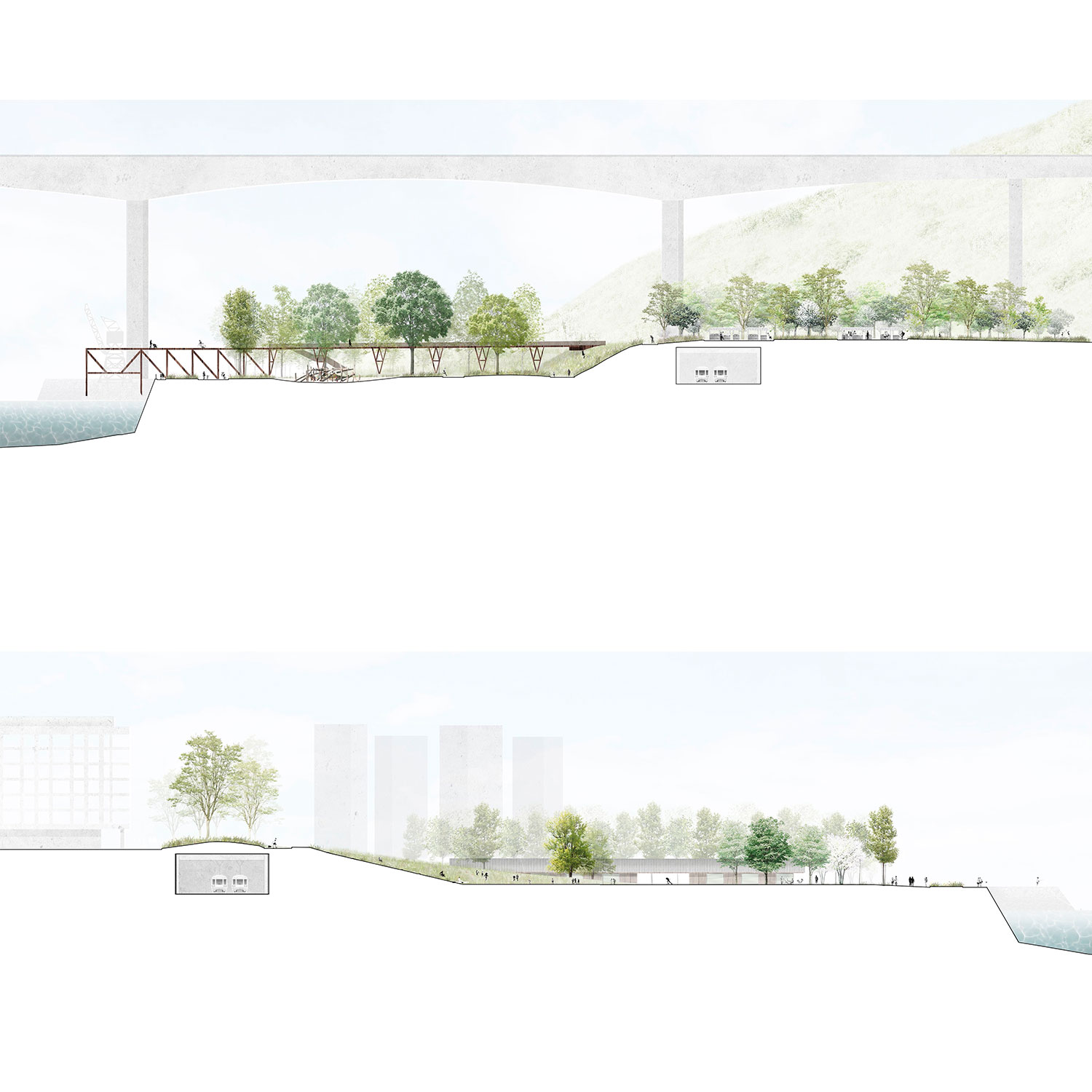 ---
Total area: 10.7 hectares
Area covered by parkland: 9.1 hectares
Winning project "Gardens in motion" • UTE Burgos&Garrido Arquitectos • SLP/TYPSA Técnica y Proyectos S.A.